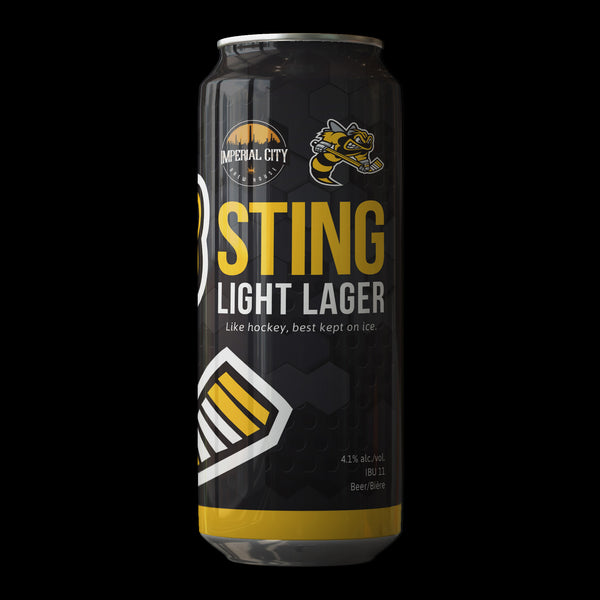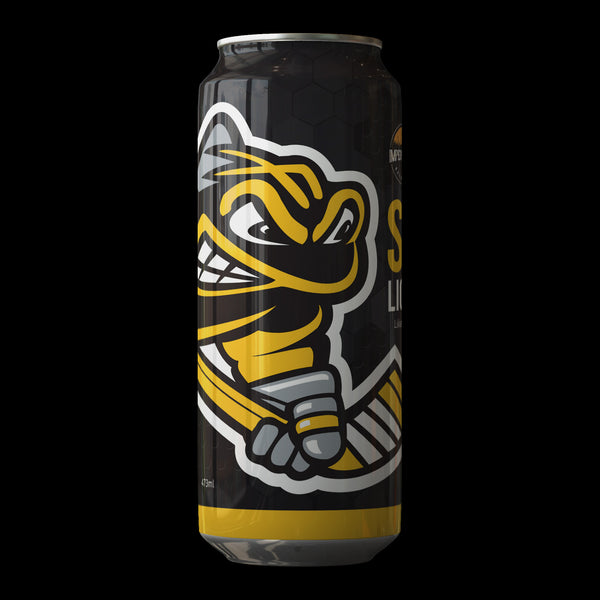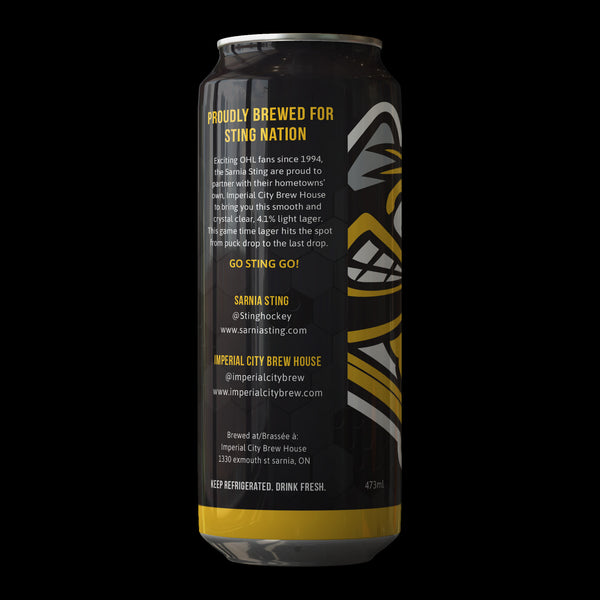 VITALS: 4.1%ABV 11 IBU
PROUDLY BREWED FOR STING NATION
Exciting OHL fans since 1994,
the Sarnia Sting are proud to
partner with their hometowns
own, Imperial City Brew House
to bring you this smooth and
crystal clear, 4.1 % light lager.
This game time lager hits the spot
from puck drop to the last drop. 

GO STING GO!

Check out the official Sarnia Sting website here. 
10¢ per can deposit included. Return for a refund where applicable.