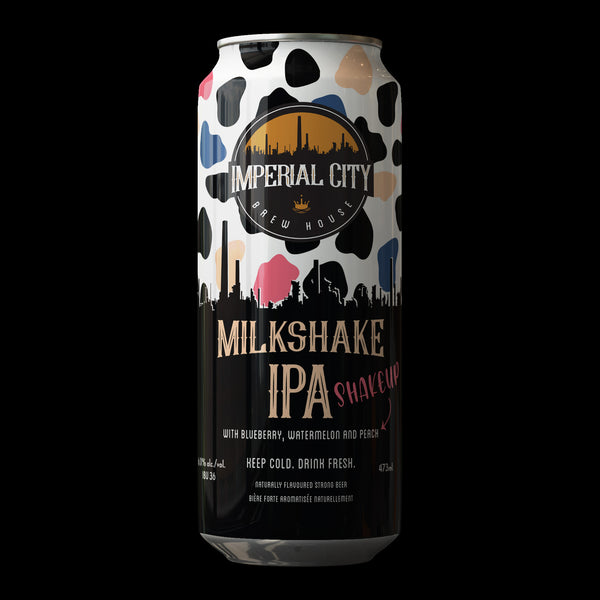 VITALS: 6%ABV 36 IBU
Introducing our all-new Milkshake IPA Shakeup: Let your taste buds ride the wave of flavour and experience a whole new level of tropical IPA. With the delicious base you know and love from our Milkshake IPA, you're going to love this remix featuring the tantalizing trio of blueberry, watermelon, and peach! 
Get ready to shake things up with every sip! 
10¢ per can deposit included. Return for a refund where applicable.