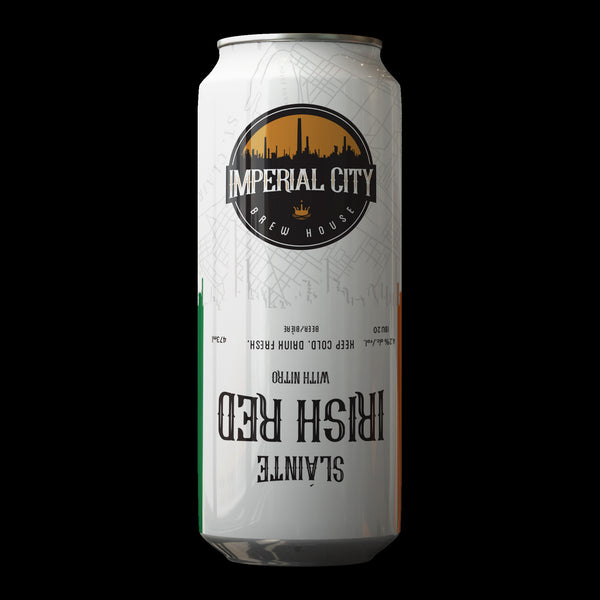 Vitals: 4.2% ABV 20 IBU
Our Irish Red Ale is a ruddy, sturdy classic, with a deep tawny reddish hue and a creamy, *nitrogen-induced foam collar. It bolsters a bready backbone, with an intricate balance of sweet toffee, chocolate, and graham cracker finish. Mildly hopped and with lower alcohol content, this beer is an iron fist within a velvet glove. 
*Kindly observe serving illustrations as indicated on the can for a perfect pour. 
10¢ per can deposit included. Return for a refund where applicable.